CUSTOM FLAT BLANKETS
Powerblanket custom flat blankets offer a manageable and realistic method for curing concrete and thawing frozen ground in cold and adverse weather conditions. Cold weather can seriously slow down concrete cure time and significantly hold up construction projects. A new concrete pour must maintain a temperature above 50 °F for approximately 48 hours for the necessary chemical reactions to take place to achieve ideal concreting strength. If your livelihood involves working outside, you understand that prep often takes longer than the actual job. Powerblanket has considered the difficulties and delays associated with cold and freezing temperatures and has created a solution.
When your job exceeds the limits of what a standard Powerblanket can do, Powerblanket's world-class engineers will create a custom flat blanket solution for you.
Download Custom Brochure
SAVE TIME, MONEY, AND LABOR COSTS
High watt density thaws frozen ground quickly

REMOVE FROST PRIOR TO CONCRETE POUR
Quickly remove frost from the ground

MELT SNOW AND ICE
Clear roofs, walkways, and construction areas of snow and ice

EASY INSTALLATION
Easily Installed and removed

ACI COMPLIANCE
Maintain ACI compliance for construction sites

CUSTOM COLD WEATHER CONCRETE INNOVATIONS

Water in concrete can freeze starting at 30°F (-1°C) and at around 27°F (-3°C) the hydration process can stop entirely. Since ice occupies about 9 percent more space than water, this can seriously affect the integrity of the concrete. Massman Construction Company concluded that the traditional solution of erecting a structure and heating up the ambient air temperature wouldn't work on an important Kansas City bridge project. They turned to Powerblanket heated curing blankets, which warmed up the surrounding concrete and support beam, and then kept a constant temperature on the concrete. This innovative solution finished the job.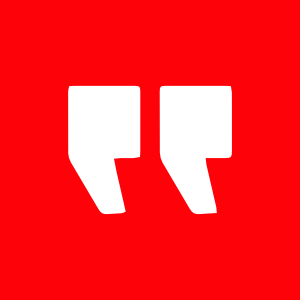 "Your blankets are absolutely excellent. Thanks to the Powerblankets we were able to quickly thaw the ground and complete our job. In fact, we estimate a savings of 10 hours per site equaling a savings of $5,000 already. Calculating this to our thousands of sites, the savings is huge! We are excited about the time and money Powerblanket has saved us and look forward to future savings."
Kim Herman
OSP/COEI Operations Manager Precision Utilities Group
Cold Weather Concreting 50°F is the Magic Number

Experts agree that the best temperature for pouring concrete is between 50-60 °F. Necessary chemical reactions that set and strengthen concrete slow significantly below 50 °F and are almost non-existent below 40 °F. Even when daytime temperatures are within the satisfactory range, winter concrete setting creates risks that could result in weak, inadequate concrete. If nighttime temperatures are below freezing, the water in the concrete will freeze and expand and crack the finished product. With Powerblanket, concrete can still be successfully placed during even the coldest months of the year.

NUMEROUS WAYS TO USE CUSTOM FLAT BLANKETS

Powerblanket extra hot products thaw frozen ground, keep vehicle or equipment engines warm, and effectively melt dangerous ice dams. Melt snow and ice from roofs, walkways, and construction areas. Powerblanket provides a maintenance-free heating solution, which reduces downtime, eliminates the hassle and saves money.

Catalog
Get the Catalog
Resources
Learn More