has rows
FREEZE PROTECTION
With many unpredictable weather conditions year after year, it is critical that your equipment and materials are protected from freezing through the winter months. In a study conducted by the University of California for Atmospheric Science in 2000, they noted that more economic losses occur due to freeze damage in the United States than to any other weather related hazard.
Experts in freeze protection for wellheads, pipes, pumps, valves, manifolds, tanks, equipment, and much more, Powerblanket solutions save on labor costs and eliminate downtime and expenses associated with replacing frozen equipment. Powerblanket freeze protection products are energy-efficient and cost-effective freeze protection solutions for even the harshest outdoor environments. Forget heat trace – Powerblanket products offer the ultimate in freeze protection.
POWERBLANKET FREEZE PROTECTION
PROTECT MATERIALS & EQUIPMENT
Provide freeze protection down to -40°F/-40°C

REDUCE DOWNTIME
Keep operations running in adverse and cold conditions

PEACE OF MIND
Know that your equipment, materials, and bottom line are protected from the dangers of freezing

CUSTOM DESIGNS
Not a standard system? Powerblanket engineers design freeze protection solutions for all applications

SAFETY CERTIFIED
Certified for up to C1D1 hazardous locations

WINTER FREEZE PROTECTION
FOR WHITE'S EQUIPMENT RENTAL

White's Equipment Rental LLC faced a dilemma when the chilly Marcellus winters caused problems with the catch tanks they use to capture fluids. The VP of Production and R&D lead, realized that the weather could cost the business thousands of dollars in rental fees, replacement costs, and even fines from the EPA, if the catch tanks froze. He turned to Powerblanket for a custom solution.
GET THE CASE STUDY
FREEZE PROTECTION FOR TWO COMPANIES
Dominion energy Questar Pipeline, LP in Eastern Utah had four valves and actuators that were freezing up and shutting down operations. Equistar Chemicals, LP, located in Illinois, had 12 Fisher Valves also freezing up in extreme conditions. Both companies needed a solution custom designed to their operation that would ensure consistent operations even in the coldest conditions.
Get the Case Study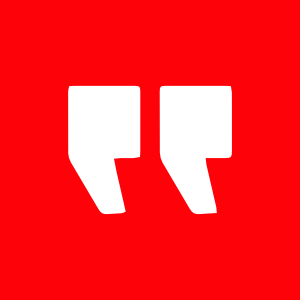 "We were just losing too much tank pressure when the needle dropped below freezing." By using Powerblanket on its equipment, McAda was no longer forced to rely on tarps, space heaters, and other makeshift means to keep the propane fuel tank warm. "With the Powerblanket product, we can operate in the cold without any problems. It saves us time and headaches – and saves our clients a great deal of time and money."
McAda
Cenovus experienced much better run times last winter than previous winters despite last year's winter being much more severe. This included minimizing production downtime and minimized need for steamers to service the sites.
Mark Schneider
Coordinator of Field Production Operations
Upon the implementation of using our new DEF system to stay compliant with EPA regulations, Powerblanket provided an effective and energy efficient freeze protection system with its DEF Tote Heater System. We installed the unit and forgot about it, knowing our product is being protected, which gives us peace of mind.
Jerri Brumfield
SHOP FREEZE PROTECTION PRODUCTS
DON'T SEE WHAT YOU NEED? GET A CUSTOM SOLUTION
LEARN MORE
CATALOG
GET CATALOG
ADDITIONAL RESOURCES
LEARN MORE HERE