CUSTOM FLUID TEMPERATURE CONTROL
The Fluxwrap is a cutting edge fluid channel blanket that can chill materials in drums, totes, tanks and all manner of vessels even when a heat exchanger is not currently present. Fluxwrap applies chilling to many vessels that were previously difficult or financially unrealistic to chill. Do your temperature needs change? Simply change the temperature of the fluid running through Fluxwrap and you have an effective medium for heating. Fluxwrap is a versatile fluid temperature control solution.
The proprietary multi-channel fluid path allows maximum flow with minimal pressure. Elastic strap design ensures good thermal conductivity between blanket and drum, and wrap conforms to drum or tote to maintain thermal contact over uneven surfaces. The full-coverage design comes standard with insulated wrap for thermal control and to reduce condensation. Combine Fluxwrap with a North Slope Chiller and enjoy a complete fluid temperature control solution.
Download Chiller Catalog
FASTEST INDUSTRY LEAD TIMES
From quote to delivery, enjoy the quickest turnaround time in the industry

TEMPERATURE CONTROL EXPERTS
We create temperature solutions for industries all over the world

TOTAL SOLUTION
From chillers to fluid channel wraps, we create complete solutions

EASY INSTALLATION
Quickly and effortlessly install the compact and portable design

SAFETY CERTIFIED
Certified for C1D1 Hazardous Locations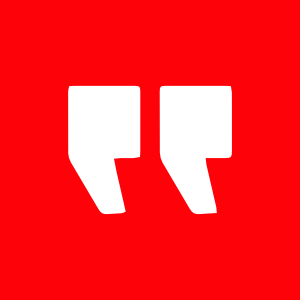 "The Powerblanket team was excellent to work with! They were patient and willing to go over every option they have with me to fit in my budget. I left the call with confidence knowing I bought the right product for the right price. Powerblanket really takes care of their customers."
Rob Jones
Paint Company
AIR LIQUIDE HAZARDOUS LOCATION TEMPERATURE CONTROL


Air Liquide moves dichlorosilane gas from 1 ton cylinders to smaller, portable containers for distribution. The major hurdle they faced came as the gas became too cold in winter and cold conditions, preventing the container from draining completely. Ideally, this gas needed to maintain a regular temperature of 120° F to flow correctly in the winter. This is also a hazardous gas: extremely flammable chemical (C1D2). Two issues needed to be addressed and required the expertise of North Slope Chillers custom engineers: maintain temperature to improve flow and create a solution safe for a highly flammable application.


GET THE CASE STUDY
GE found Powerblanket through a third party distributor seeking a cooling solution for a plant in Mexico. They had 55 gallon drums of varnish, epoxy, and resins and were losing up to eight barrels (valued at $5,000.00 each) each week. The ambient conditions of roughly 125°F caused the material in the drum to cure while still in the barrel. Powerblanket supplied six chillers and six fluid circulation blankets to stage on production line to eliminate loss.

Visit North Slope Chillers
Catalog
Get the Catalog
Resources
Learn More