Barrel and Drum Heaters
Effective industrial drum heaters eliminate waste and lower costs incurred from materials damaged by improper storage. Powerblanket's 55 gallon drum heater, 30 gallon drum heater, and 15 gallon drum industrial electric heating blankets all come with threshold control options for optimal results. Unlike conventional insulated blankets and band heaters, Powerblanket has developed the best heat distribution solutions to heat barrels and drums evenly and consistently. Maintain optimal viscosity and flow, while avoiding burning and scorching.
Get the Spec Sheet
Barrel and Drum Heaters
KNOW WHAT YOU NEED?
Select a product below to get started
Free Shipping for All Online Orders
FEATURES
PROTECT CRITICAL MATERIALS
Preserve expensive materials and prevent product waste without overheating or burning
IMPROVE VISCOSITY & FLOW
Deliver safe, distributed heat to temperature sensitive materials and maintain desired flow
EVEN HEAT DISTRIBUTION
Insulated, full wrap design prevents hot and cold spots and wraps the container in even, consistent heat
EASY INSTALLATION
Easily installed and removed and works on both steel and poly drums
SAFETY CERTIFIED
ETL certified to UL & CSA safety standards
NEED MORE INFORMATION?
CALL US AT 866.913.1431
BODYTECH COSMETICS
BodyTech Cosmetics, a manufacturer of handmade skin care products, needed Powerblanket's drum heaters to improve coconut oil viscosity. Previously, BodyTech used an aquarium heater or a microwave to warm the coconut oil. Neither of these options proved consistent or effective. See how Powerblanket barrel and bucket heaters made a difference.
GET THE CASE STUDY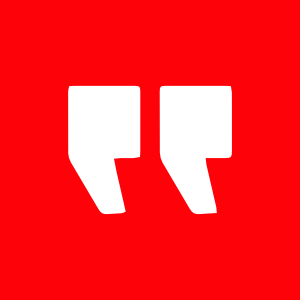 "We are extremely satisfied with the switch to Powerblanket drum heaters. Powerblanket's unique technology allows our containers of coatings and materials to be heated evenly and quickly, opposed to band heaters, which concentrate heat in one spot and have charred our product, sometimes contaminating the entire container and rendering it unusable. Their barrel heaters protect the entire container from ambient conditions, thus maintaining optimal operating temperature. In fact, our customers successfully operate in the extreme cold conditions of North Dakota in uninsulated trailers thanks to Powerblanket drum blankets. They use considerably less power than band heaters, have temperature control capability, and are a top quality product."
Mike Roberts
Manager, Howard Marten Fluid Technologies
CATALOG
GET THE CATALOG
ADDITIONAL RESOURCES
LEARN MORE HERE
NEED MORE INFORMATION?
phone 833.913.2645
CONTACT US