Construction Solutions
Struggling with cold weather and construction headaches? Powerblanket has the solution! In the construction industry, cold weather can wreak havoc on expensive materials and equipment, causing significant setbacks and delays.
With Powerblanket, you can:
Protect your expensive materials and equipment from negative reactions to cold or freezing temperatures
Keep water-based paint from freezing and cure epoxy at ideal temperatures
Heat concrete to achieve ideal strength
Thaw frozen ground and keep your business moving forward
Choose from ready-to-ship products or custom solutions to meet your specific needs
Whether you need to keep water-based paint from freezing, cure epoxy at ideal temperatures, heat concrete to achieve ideal strength, or even thaw frozen ground, Powerblanket's ready-to-ship products or custom solutions make successful winter construction projects more realistic. Let Powerblanket solve your temperature control problems and keep your construction projects on track.
POWERBLANKET CONSTRUCTION SOLUTIONS
ELIMINATE DOWNTIME
Weather proof your business and keep operations running smoothly even in cold conditions

SAVE TIME AND MONEY
Avoid setbacks in schedule and budget caused by cold conditions

OPTIMIZE OPERATIONS
Work at full capacity with confidence

EASILY INSTALLED
Easily installed, removed, and relocated

SAFETY CERTIFIED
Maintain ACI compliance for construction sites

COLD WEATHER CONCRETE INNOVATIONS
Massman Construction Company concluded that the traditional solution of erecting a structure and heating up the ambient air temperature wouldn't work on an important Kansas City bridge project. They turned to Powerblanket heated curing blankets, which warmed up the surrounding concrete and support beam, and then kept a constant temperature on the concrete. This innovative solution finished the job.









Get the case study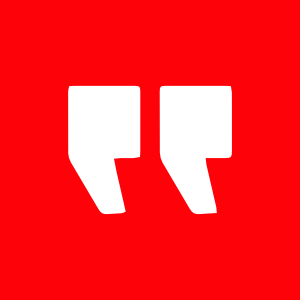 "Your blankets are absolutely excellent. Thanks to the Powerblankets we were able to quickly thaw the ground and complete our job. In fact, we estimate a savings of 10 hours per site equaling a savings of $5,000 already. Calculating this to our thousands of sites, the savings is huge! We are excited about the time and money Powerblanket has saved us and look forward to future savings."
Kim Herman
OSP/COEI Operations Manager Precision Utilities Group
"We didn't have the time to wait out the winter for the temperatures to become more moderate. The Powerblanket concrete heating blankets certainly played an important role in keeping us on schedule and not having to postpone the pour on an important Kansas City bridge."
Dale Helming
Project Manager, Massman Construction
"[Powerblanket] was the best cold-weather concrete heating and curing system we have worked with."
Vern Adkins
Carpenter Foreman, Walsh Construction
"We gave the engineers at Powerblanket the boundary conditions we had to keep the concrete pour within — at least 46⁰F (8⁰C) at the bottom but no warmer than 82⁰F (28⁰C) at the top. IIt was awfully cold, but the blankets kept the concrete temperatures within spec. We achieved the PSI levels we had targeted, and it was a successful operation."
Dale Helming
Project Manager, Massman Construction
CONSTRUCTION WITH LADY LIBERTY
Reilly Construction of Wrightstown, NJ won a bid from the U. S. Department of the Interior, National Parks to replace the roof of The Great Hall Statue of Liberty National Monument. The Great Hall, which now houses the Ellis Island Immigration Museum, is considered one of the most symbolically important structures in American history. Reilly needed extra heat in the form of curing blankets to cure the masonry block work at the proper temperature (~50°F/~10°C) during December in New York and with the added chill of the water. Reilly used five Powerblanket MD0520 concrete curing blankets for the application and appreciated the increased temperature control.














Ground Thawing
The high watt density in Powerblanket Ground Thawing Blankets helps tackle the difficulty of thawing ground in harsh climates. These ground thawing blankets have a higher watt density and higher temperature range than our concrete curing blankets. DIg in and get started, even when temperatures are very low.
Explore Ground Thawing Heated Blankets
Concrete Curing Blankets
Powerblanket Concrete Curing Blankets make it possible to cure concrete in the cold-weather months. Powerblanket heated curing blankets come in various lengths and sizes to fit any project. So whether your job is big or small, simple or complex—Powerblanket has your construction project covered.

Explore Concrete Curing Blankets
Spray Foam Container Heaters
Spray foam itself as well as the equipment functions best at specified temperatures, and extremes on either end–colder or hotter–can cause problems and lead to product waste.

One of the main temperature issues is foam shrinkage, which happens when the foam or the surface it's being applied to is too cold. Cold temperatures cause the chemical reaction of the foam to lose quality, which then can cause the foam to expand improperly. Likewise, if the surface is too cold, the foam will not adhere as it should and begins to shrink away from the surface. Powerblanket barrel and bucket heaters are an ideal temperature solution because blankets distribute heat evenly over the entire container.

Explore Spray Foam Heaters
Hot Boxes for Roofing
Almost all types of roofing material use adhesive during the installation process, and almost all adhesives need warm temperatures or a heat source to properly cure and fasten. Without proper fastening, the roof will fail. Added effort and expense are required to apply these materials in cold winter weather. Change your winter roofing experience with a Powerblanket Hot Box. Warm materials, prevent tools and equipment from freezing, and keep your schedule and bottom line intact by preserving critical materials with a Powerblanket Hot Box.
Check Out Our Roofing Material Calculator
Precast Curing Blankets
Pouring precast forms of concrete once a day has long been the industry standard. But pouring only once a day amounts to painstaking throughput speeds and affects the rate at which you can do business. With an innovative Powerblanket heating solution in place, you can increase your pour rate by 300%. Add one of our custom heating solutions to your manufacturing process and go from pouring once a day to three times a day.
Explore Custom Curing Solutions
General Contracting
For general contracting needs Powerblanket bucket heaters, calk warmers, and gas cylinder heaters are critical assets for work in winter conditions. Prevent simple setbacks caused by cold temperatures and extend your working season with Powerblanket.

SHOP CONSTRUCTION PRODUCTS
DON'T SEE WHAT YOU NEED? GET A CUSTOM SOLUTION
LEARN MORE
CATALOG
GET THE CATALOG
ADDITIONAL RESOURCES
LEARN MORE HERE