Tote Heaters
Powerblanket IBC tote warmers and tote heaters efficiently and safely heat temperature sensitive materials. Most chemicals and industrial supplies have stringent storage and temperature requirements. Cold temperatures can be particularly troublesome. If you store chemicals or other industrial supplies in large totes, it's difficult to find an effective heating solution.
Powerblanket IBC heater blankets provide safe, consistent heat, ensuring your totes are stored at optimal temperatures. Our standard tote heater blankets fit 250 gallon, 275 gallon, 330 gallon, 350 gallon, 450 gallon and 550 gallon totes. A Powerblanket IBC tote warmer offers consistent, and regulated heat distribution at a fraction of the cost of other industrial heating blanket alternatives. The advanced insulation prevents heat loss and will protect down to -40°F/-40°C. The heating element within the blanket allows for more surface area contact, conserving energy and greatly reducing hot and cold spots. Heat paints, roofing materials, chemicals, epoxies, resins, equipment, and pallets of any material with these industrial heating blankets.
Get the Spec Sheet
Tote Heaters
KNOW WHAT YOU NEED?
Select a product below to get started
Free Shipping for All Online Orders
FEATURES
PRESERVE TEMPERATURE SENSITIVE MATERIALS
Safely heat and protect a wide variety of chemicals and materials without scorching or burning
SOLVE VISCOSITY ISSUES
Improve flow and viscosity with total temperature control
EVEN HEAT DISTRIBUTION
Insulated, full wrap design prevents hot and cold spots and wraps the container in even, consistent heat
EASY INSTALLATION
Easily installed and removed and works on both steel and poly drums
SAFETY CERTIFIED
ETL certified to UL & CSA safety standards
NEED MORE INFORMATION?
CALL US AT 866.913.1431
VISCOSITY REDUCTION BASICS
Viscosity is a complicated and sometimes confusing topic and understanding how to lower viscosity is a challenge during cold winter months. A fluid that is viscous will be thick, sticky, and semifluid in consistency. You can lower viscosity by adding friction and/or increasing temperature.
Download the Viscosity Guide
MAINTAINING CRITICAL TEMPERATURES
Yale Cordage used chemicals with specific temperature requirements in the production of synthetic rope, and the facility's ambient temperatures were constantly fluctuating. Yale Cordage selected the Powerblanket tote heater because of its competitive features and simplicity.
Get the Case Study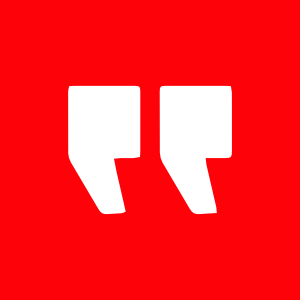 "I met with the field maintenance crew of the Juneau Alaska International Airport to demonstrate my product, Instant Road Repair (IRR). For my demonstration, I tried to bring the IRR up to a workable temperature by using a forced air ceramic heater. During my presentation the product did not perform well and to the product overheated 40°F / 22°C above the maximum recommended temperature. It cost me the entire pallet of material, and I was also embarrassed. Since then, I use the Powerblanket tote heater."
Vern Fiehler
Quick Road Repair, Alaska
"Powerblanket, your tote heater blankets have been wonderful to work with and have kept our totes warm and protected from the harsh conditions here in the cold Rocky Mountains. We have loved the functionality of these blankets because they are extremely easy to wrap around our totes, strap shut, plug in, and maintain desired temperature with the thermostatic controllers. There have been no issues with the tote heater blankets flaking, tearing, or ripping in any way, and we appreciate their water resistance. The blankets are easily sprayed and wiped down to help keep them clean and looking new. Thank you for assisting us with our heating frustrations and keeping our totes and the material within, warm and protected. You have helped keep our company running efficiently and retaining profit. We love your tote heaters and would recommend them to anyone."
Eric
A Colorado Energy Company
CATALOG
GET THE CATALOG
ADDITIONAL RESOURCES
LEARN MORE HERE
NEED MORE INFORMATION?
phone 833.913.2645
CONTACT US