Ground Thawing Heated Blankets
When it's cold and the ground is frozen, your job suffers. Thaw frozen ground and get back to work quickly with electric ground thawing blankets from Powerblanket. If your livelihood involves working outside, you understand that prep often takes longer than the actual job. Powerblanket has considered the difficulties and delays associated with cold and freezing temperatures and has created a solution.
With Powerblanket's patented heating technology you can prep the ground with little to no effort or supervision on your part. The high watt density in this ground thawing equipment helps tackle the difficulty of thawing ground in harsh climates. This line of Powerblanket flat blankets have a higher watt density and hotter temperature than our concrete curing heated blankets. The higher temperatures are ideal for ground thawing applications.
Get the Spec Sheet
Ground Thawing Heated Blankets
KNOW WHAT YOU NEED?
Select a product below to get started
Free Shipping for All Online Orders
FEATURES
SAVE TIME, MONEY, AND LABOR COSTS
High watt density thaws frozen ground quickly
REMOVE FROST PRIOR TO CONCRETE POUR
Quickly remove frost from the ground
MELT SNOW AND ICE
Clear roofs, walkways, and construction areas of snow and ice
EASY INSTALLATION
Easily installed and removed and works on both steel and poly drums
ACI COMPLIANCE
Maintain ACI compliance for cold weather concreting
NEED MORE INFORMATION?
CALL US AT 866.913.1431
GROUND THAWING WITH IDAHO'S HAILEY CEMETERY
Digging in winter is tricky. If there is snow, the snow typically acts as an insulator, protecting the ground from a deep freeze. You still, however, have to remove the snow. If there is not a heavy blanket of snow, the ground can freeze much deeper and complicate your digging efforts. Powerblanket extra hot blankets thaw frozen ground, keep vehicle or equipment engines warm, and effectively melt dangerous ice dams. Melt snow and ice from roofs, walkways, and digging sites. See how Hailey Cemetery in Idaho used Powerblanket's Ground Thawing Blanket to simplify grave site prep.
GET THE CASE STUDY
DEEP THOUGHTS ON GROUND THAWING
Do you need to dig to repair a pipe? Is your construction crew prepping to lay concrete on frozen topsoil? In either case, dealing with frozen ground is certainly not ideal and waiting until the ground thaws in the late spring or early summer is not an option.
A south-central Utah plumber said, "I wish I had known about Powerblanket's ground thawing blankets. We had a job in Mount Pleasant that got so cold that we could not dig. We started laying out thermal blankets every night to avoid the overnight hard freeze. We had to layer the thermal blankets in order to keep the ground warm enough to work each morning. Our progress was slow and labored, and we never knew what we would find at the job site each morning. It would have been so much easier if we had had Powerblankets."
Keep jobs on track and save time and money with Powerblanket ground thawing blankets.
NUMEROUS WAYS TO USE OUR EXTRA HOT BLANKETS
Powerblanket extra hot blankets thaw frozen ground, keep vehicle or equipment engines warm, and effectively melt dangerous ice dams. Melt snow and ice from roofs, walkways, and construction areas. Powerblanket provides a maintenance-free heating solution, which reduces downtime, eliminates hassle, and saves money.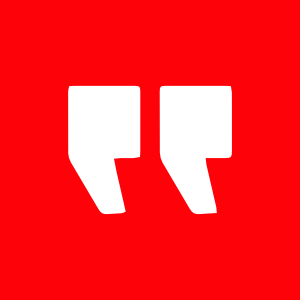 "Your blankets are absolutely excellent. Thanks to the ground thawing blankets, we were able to quickly thaw the ground and complete our job. In fact, we estimate a savings of 10 hours per site equaling a savings of $5,000 already. Calculating this to our thousands of sites, the savings is huge! We are excited about the time and money Powerblanket has saved us and look forward to future savings."
Kim Herman
OSP/COEI Operations Manager, Precision Utilities Group
Walsh Construction saved more than $5.43 for every $1.00 spent on Powerblanket heating blankets during a wintertime cold weather concrete job. They calculated this based on cost of labor and materials to build and move heated enclosures along two-and-one-half miles of a concrete canal wall built for the Illinois Waterway.
"It worked perfectly. . . . It thawed about 14 inches down into the ground. The grass greened up and I was able to cut it up into strips and roll it up. The sod was in good shape and I stored it in our garage. After the burial we put the dirt back in a rolled the sod back out. Normally we tear the sod up and throw it away and replant it in the springtime."
Wayne Burke
Maintenance Supervisor
"The Ground Thawing Blanket was exactly what we needed to break through the tough winter soil. It saved us hours of manual labor and nearly $100 in landscaping. I was really happy with it, and we'll be using it again this year."
Wayne Burke
Maintenance Supervisor
"These really do a great job of thawing ground quickly. I live in North Dakota and the frost can get to 8' in some harsh winters, even some rural water lines froze a couple years back. These will usually thaw about a foot a day directly below the blanket and it's surprising how easy it digs with the moisture softening up the soil. As an electrician these have been a real life saver."
5 Star Amazon Review
April 16, 2017
CATALOG
GET THE CATALOG
ADDITIONAL RESOURCES
LEARN MORE HERE
NEED MORE INFORMATION?
phone 833.913.2645
CONTACT US