Oil and Gas Solutions
Attention oil and gas industry professionals! Tired of costly downtime and hazardous conditions? Powerblanket has the solution. Protect your assets and prevent bigger problems. Assets can range from a heavy-duty pipeline or frac tank to the products and equipment used to service them.
Protect your assets: Prevent failures and reduce downtime, ensuring your operations run smoothly.
Maintain a safe environment: Our heating solutions are certified to meet the highest safety standards, giving you peace of mind knowing your assets and employees are protected.
Save money: Preventing failures and downtime can save you significant amounts of money in repairs and lost revenue.
Increase efficiency: Optimize the performance of your equipment, ultimately increasing your productivity and profitability.
Whether you need ready-to-ship or custom solutions, Powerblanket has got you covered. Our cETLus Class I, Division 2 hazardous location certification ensures our products are not only reliable and durable but also meet the highest safety standards.
Protect Critical Materials
Targeted and distributed heat eliminates hot and cold spots

OPTIMIZE PROCESSES
Maintain critical temperatures required to keep operations and processes running smoothly

SAVE TIME, MONEY, AND LABOR COSTS
Protect expensive equipment and products from the damaging effects of freezing temperatures

EASY INSTALLATION
Quickly and effortlessly install the portable design

SAFETY CERTIFIED
Certified for C1D2 hazardous locations

CUSTOM COLD WEATHER SOLUTION
Cenovus Energy faced the possibility of losing over $8,000 of profit in a single day. At one location, it had the potential to fill 103 barrels of oil every day, at a profit of $80 per barrel. If they did not plan properly for the cold weather they risked slowing their production or completely shutting down. Why? Something as simple as a frozen wellhead pressure transmitter.

Get the Case Study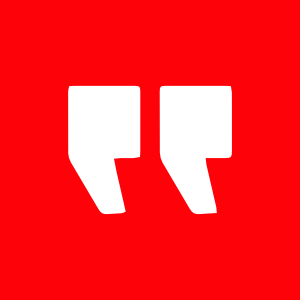 Powerblanket supplied the frac tank heating system currently working on-site. The heating system installed quickly despite rainy weather, and has protected the contents from freezing.
Edward Skuchas
Engineer, URS
"We were just losing too much tank pressure when the needle dropped below freezing." By using Powerblanket on its equipment, McAda was no longer forced to rely on tarps, space heaters, and other makeshift means to keep the propane fuel tank warm. "With the Powerblanket custom tank heater, we can operate in the cold without any problems. It saves us time and headaches – and saves our clients a great deal of time and money.
MCADA
McAda worked with Powerblanket® to create a line of customized propane tank heaters, specifically designed to fit the company's large, truck-mounted heating tanks.












GET THE CASE STUDY
DON'T SEE WHAT YOU NEED? GET A CUSTOM SOLUTION
LEARN MORE
CATALOG
GET THE CATALOG
ADDITIONAL RESOURCES
LEARN MORE HERE