Bucket Heaters
Do you store food, water, or industrial supplies in 5-gallon buckets and pails? If so, you understand the stringent temperature storage requirements. It can be difficult to regulate temperatures of critical materials, especially when ambient temperatures are not regulated. Extend the life and use of foods and materials by using an effective heating solution like bucket heaters from Powerblanket. This pail heater is also an excellent viscosity solution. Warm waxes, oils, and other products to improve flow. Effective bucket warmers eliminate waste and lower costs incurred from materials damaged by improper storage.
Powerblanket's 5 gallon bucket heater blankets all come with temperature control options for optimal results. Unlike conventional insulated blankets and band heaters, Powerblanket has developed the best heat distribution solutions to heat buckets and pails evenly and consistently. Maintain optimal viscosity and flow, while avoiding burning and scorching. Along with many industrial applications, these bucket heaters have warmed water in a greenhouse, proofed bread dough, cultured, yogurt, and warmed soap oils. This is a versatile temperature control tool.
Get the Spec Sheet
Bucket Heaters
KNOW WHAT YOU NEED?
Select a product below to get started
Free Shipping for All Online Orders
FEATURES
PROTECT CRITICAL MATERIALS
Preserve expensive materials and prevent product waste without overheating or burning
IMPROVE VISCOSITY & FLOW
Deliver safe, distributed heat to temperature sensitive materials and maintain desired flow
EVEN HEAT DISTRIBUTION
Insulated, full wrap design prevents hot and cold spots and wraps the container in even, consistent heat
EASY INSTALLATION
Easily installed and removed and works on both steel and poly drums
SAFETY CERTIFIED
ETL certified to UL & CSA safety standards
NEED MORE INFORMATION?
CALL US AT 866.913.1431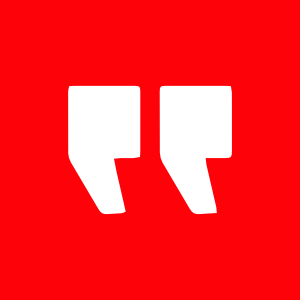 "I actually use this for a very unusual purpose. I raise bonsai, and have to winter some of them in a small vinyl greenhouse. The greenhouse naturally maintains a temperature only about 4 degrees above the outside temp. So far we've had a very cold season, and it is only January!
Finding a safe, inexpensive way to keep the temp in the greenhouse above freezing, has been a challenge. It's a very humid environment, so electronics have to be sealed. Gas or propane is not good either. I found this, and to put it around a sealed 5 gallon pail of water. The heated bucket consistently puts off enough heat that I think my trees my survive the winter. It's not a perfect solution, but it's the best I've found short of building a serious greenhouse."
5 Star Amazon Review
"Great for keeping paint thin/warm enough to work with even when it's cold. The heating blanket fits well around a 5 gallon bucket and will actually warm up paint and thin it out so it's smooth to work with even when it's so cold the paint has gone thick. The heating blanket opens up and wraps around the bucket, so it's not something that has to be exactly a specific size and slide over it. It's adjustable so you can wrap it around anything that needs warmed. Works outstandingly well in our cold Minnesota temperatures!"
5 Star Amazon Review
November 12, 2017
"Love this thing!!! I use it to warm my soaping oils and it's marvelous. I have it wrapped around my buckets and at around $100 it's way more cost effective than using the water heated tanks (which are like $800). I will be buying more of these for my additional pails."
Shae
May 12, 2015, Amazon Review
CATALOG
GET THE CATALOG
ADDITIONAL RESOURCES
LEARN MORE HERE
NEED MORE INFORMATION?
phone 833.913.2645
CONTACT US