Bee Blanket
There's a reason that we use "honey" as a term of endearment. As a naturally occurring substance, it is one of the most precious. It can substitute as a sweetener in many foods and contains about 69% glucose and fructose, making it a sweetener that is better for overall health. It is a source of vitamins and minerals. This pure and natural substance is easier for the body to digest and has antibacterial and anti-fungal properties which make it a natural antiseptic and a great way to help wounds and burns to heal. Adding a little "honey" to your day can "sweeten" many aspects of life. To maintain these amazing benefits, raw honey should not be heated much above 100°F. The Powerblanket Bee Blanket will ease all of the stress and concerns in honey temperature control. The Powerblanket Bee Blanket heating solution will maintain the same temperature as a hive. With low-level internal thermostats, you can apply the Bee Blanket and leave it be. There's no need to worry about overheating your honey, because the Bee Blanket will never get too hot.
Get the Honey Guide
Bee Blanket
KNOW WHAT YOU NEED?
Select a product below to get started
Free Shipping for All Online Orders
FEATURES
PROTECT CRITICAL MATERIALS
Preserve expensive materials and prevent product waste without overheating or burning
IMPROVE VISCOSITY & FLOW
Deliver safe, distributed heat to temperature sensitive materials and maintain desired flow
EVEN HEAT DISTRIBUTION
Insulated, full wrap design prevents hot and cold spots and wraps the container in even, consistent heat
EASY INSTALLATION
Easily installed and removed and works on both steel and poly drums
SAFETY CERTIFIED
ETL certified to UL & CSA safety standards
NEED MORE INFORMATION?
CALL US AT 866.913.1431
THE HONEY EBOOK
Honey Heating Blankets by Powerblanket: If you're in the business of honey, then lend us an ear, because our Bee Blanket™ is going to answer some of the common problems you deal with in the honey industry. For example, we know that working with honey effectively is a matter of maintaining the proper viscosity. But heating honey through traditional methods poses two common problems. You could cook out the enzymes and antioxidants that make it so good for us, and you can even end up burning it.
That's why Powerblanket® has designed the Bee Blanket, a solution specific to the honey sector. The difference with the Powerblanket heating solution is that it maintains the same temperature as a hive. With our low-level internal thermostats, you don't have to worry about heating your honey too much.The Powerblanket Bee Blanket keeps your honey at hive temperatures so that it won't lose nutrients or burn.
Get the Guide
ZELLER AND SONS CRYSTALIZED HONEY SOLUTION
Working with honey effectively is a matter of maintaining the proper viscosity while also protecting the enzymes and antioxidants that make it so good for us. Zeller and Sons Honey, a family-owned business based in northern Wyoming, manufactures sweet and delicious mild clover honey. They produce thousands of pounds of honey a year as well as make and sell other confections with chocolate and honey. They didn't have an efficient way to get the crystallized honey out of the barrels without damaging the honey until they discovered the Bee Blanket.
GET THE CASE STUDY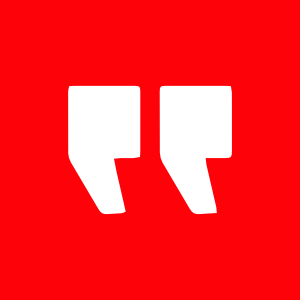 "I actually use this for a very unusual purpose. I raise bonsai, and have to winter some of them in a small vinyl greenhouse. The greenhouse naturally maintains a temperature only about 4 degrees above the outside temp. So far we've had a very cold season, and it is only January!
Finding a safe, inexpensive way to keep the temp in the greenhouse above freezing, has been a challenge. It's a very humid environment, so electronics have to be sealed. Gas or propane is not good either. I found this, and to put it around a sealed 5 gallon pail of water. The heated bucket consistently puts off enough heat that I think my trees my survive the winter. It's not a perfect solution, but it's the best I've found short of building a serious greenhouse."
5 Star Amazon Review
"Great for keeping paint thin/warm enough to work with even when it's cold. The heating blanket fits well around a 5 gallon bucket and will actually warm up paint and thin it out so it's smooth to work with even when it's so cold the paint has gone thick. The heating blanket opens up and wraps around the bucket, so it's not something that has to be exactly a specific size and slide over it. It's adjustable so you can wrap it around anything that needs warmed. Works outstandingly well in our cold Minnesota temperatures!"
5 Star Amazon Review, November 12, 2017
"Love this thing!!! I use it to warm my soaping oils and it's marvelous. I have it wrapped around my buckets and at around $100 it's way more cost effective than using the water heated tanks (which are like $800). I will be buying more of these for my additional pails."
Shae
May 12, 2015, Amazon Review
CATALOG
GET THE CATALOG
ADDITIONAL RESOURCES
LEARN MORE HERE
NEED MORE INFORMATION?
phone 833.913.2645
CONTACT US