Gas Cylinder Heaters
Cold weather can wreak havoc on gas cylinders. When the temperature drops, it's very difficult to maintain optimal pressure in a gas cylinder. This prevents the gas from vaporizing which in turn makes your gas cylinders unusable. Powerblanket offers a variety of gas cylinder heaters for controlling temperatures of propane, butane, nitrogen, oxygen and other compressed gases. These heaters provide a uniform barrier of heat across the entire cylinder. Our superior heating solution reduces costs by optimizing container temperatures and increasing cylinder efficiency.
Get the Spec Sheet
Gas Cylinder Heaters
KNOW WHAT YOU NEED?
Select a product below to get started
Free Shipping for All Online Orders
FEATURES
OPTIMIZE OPERATIONS
Save money by optimizing gas and material usage
INCREASED PRESSURE
Maintain gas efficiency and pressure with improved temperature control
EVEN HEAT DISTRIBUTION
Insulated, full wrap design prevents hot and cold spots and wraps the container in even, consistent heat
EASY INSTALLATION
Easily installed and removed and works on both steel and poly drums
SAFETY CERTIFIED
ETL certified to UL & CSA safety standards
NEED MORE INFORMATION?
CALL US AT 866.913.1431
GAS CYLINDER SOLUTIONS FOR ENDURAPLAS
Enduraplas is a plastics manufacturing company that produces solutions for the agricultural industry. From large water tanks to fueling capsules, Enduraplas offers a wide range of liquid storage and transfer units, and all of it requires the use of a lot of propane, stored in propane tanks that need to maintain a specific pressure. Despite the technology they had behind their manufacturing process, their propane tanks were still losing pressure in cold weather, and they needed a solution.
Get the Case Study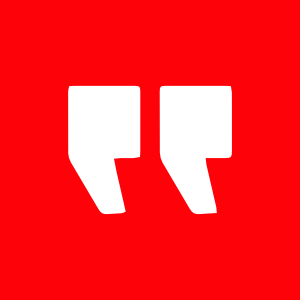 "We use propane in a large volumes – over ½ ton each night per event. Each of our cylinders are wrapped with a Powerblanket® Gas Cylinder Heater, extending the allowable duration at least 60%. This equates to hundreds of usable lbs. of propane per night. In addition, the UL listing and safety ratings of the Powerblanket products resolve the concerns of the site safety managers, AHJ's (Authorities Having Jurisdiction) and Fire Marshals."
Shannon Stillman
Pyro Engineer, Thor Productions
CATALOG
GET THE CATALOG
ADDITIONAL RESOURCES
LEARN MORE HERE
NEED MORE INFORMATION?
phone 833.913.2645
CONTACT US