Bulk Material Warmers
If you're in need of a universal heating solution for remote-location use, job site heating, transporting temperature-sensitive material, or some other heat-related requirement, the Powerblanket's bulk material warmer (also known as the Hot Box) is the perfect answer.
The Hot Box pallet warmer and pallet cover can be easily assembled, disassembled, and reassembled. This makes it ideal for cold weather storage, freeze protection, transporting, job site heating, remote location use, and other heating requirements. Standard Hot Boxes hold product between 100°F and 120°F and optional adjustable thermostatic controllers allow temperatures to be precisely controlled.
Get the Spec Sheet
Bulk Material Warmers
KNOW WHAT YOU NEED?
Select a product below to get started
Free Shipping for All Online Orders
FEATURES
PRESERVE TEMPERATURE SENSITIVE MATERIALS
Safely heat and protect a wide variety of chemicals and materials without scorching or burning
MAINTAIN IDEAL TEMPERATURE
Keep bulk materials at safe, workable temperatures wherever you are
IDEAL FOR COLD WEATHER STORAGE
Improve freeze protection and cold weather storage of bulk materials
EASY INSTALLATION
Easily installed and removed and works on both steel and poly drums
SAFETY CERTIFIED
ETL certified to UL & CSA safety standards
NEED MORE INFORMATION?
CALL US AT 866.913.1431
WINTER ROOFING
Shingle adhesion requires higher temperatures that are nearly impossible to achieve in cold weather conditions. Extend your working season and improve winter roof repairs with the Powerblanket Hot Box.
Read the Article
ALASKAN ROAD COMPANY USES HOT BOXES
Vern Fiehler, of Quick Road Repair in Alaska, saved money by keeping his product from burning up, At a demonstrations with the field maintenance crew of the Juneau Alaska International Airport, he needed to bring the IRR up to working temperature, and used a forced air ceramic heater to do so. To his surprise, Vern overheated the product 40°F / 22°C past its maximum temperature. That cost him a pallet of product and embarrassed him. Now Vern uses Powerblanket.
Get the Case Study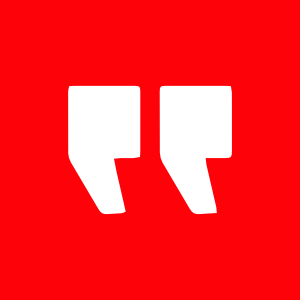 "Great Product. Keeps our products at the optimal temperature for spraying even in below freezing conditions. Very happy with the purchase and the elimination of down time due to product viscosity."
5 Star Amazon Review, February 25, 2018
"This works wonderfully for us. We use it to heat up vegetable oil shipped from Europe by sea. In the winter, the oil congeals to a white residue because of the cold temperatures on board the ship. We needed a solution to heat the totes gently to get the oil back to its original consistency. This was expensive but worth it."
5 Star Amazon Review, February 16, 2017
CATALOG
GET THE CATALOG
ADDITIONAL RESOURCES
LEARN MORE HERE
NEED MORE INFORMATION?
phone 833.913.2645
CONTACT US