DEF Storage Heaters
Powerblanket DEF fluid heaters are temperature specific for Diesel Exhaust Fluid, and protect from freezing and maintain optimal temperatures. Diesel Exhaust Fluid (DEF) is one of the key components used to meet emissions regulations for diesel engines. For DEF to work effectively, it should be stored in a cool, dry, well-ventilated area. The ideal storage temperature for DEF is between 15ºF and 77ºF (-9ºC and 25ºC). In colder temperatures, it's crucial to find an effective storage and heating solution for DEF. Powerblanket's patented DEF tank heater takes the hassle out of DEF storage heating. Powerblanket DEF storage tanks save you time, money, and energy.
This heating solution for DEF prevents overheating and provides efficient freeze protection by enclosing the entire tote system and features a top flap for easy access. Built with a rugged vinyl shell that is safe to use in temperatures as low as -20ºF, you can be sure that Powerblanket products will keep your DEF storage containers warm when temperatures drop well below freezing.
Get the Spec Sheet
DEF Storage Heaters
KNOW WHAT YOU NEED?
Select a product below to get started
Free Shipping for All Online Orders
FEATURES
PREVENT OVERHEATING AND FREEZING
Preset thermostatic controller prevents overheating and protects DEF from freezing
MAINTAIN OPTIMAL DEF TEMPERATURE
Protect DEF and pump housing to maintain flow and consistency even in cold conditions
EVEN HEAT DISTRIBUTION
Insulated, full wrap design prevents hot and cold spots and wraps the container in even, consistent heat
EASY INSTALLATION
Easily installed and removed and works on both steel and poly drums
SAFETY CERTIFIED
ETL certified to UL & CSA safety standards
NEED MORE INFORMATION?
CALL US AT 866.913.1431
PROTECTING DEF ON THE TRUCK
Protecting your stored DEF is very important, but it's only half the problem. Protecting your DEF from freezing temperatures once it's in the truck tank becomes equally important. Transportation and commercial trucking industries know how frustrating it is when DEF freezes in the truck tank.
Powerblanket has developed an insulated heating blanket designed to fit the DEF tanks installed in commercial trucks. The Powerblanket DEF tank heater is certified to national and international safety standards and is easy to install, remove, and reinstall.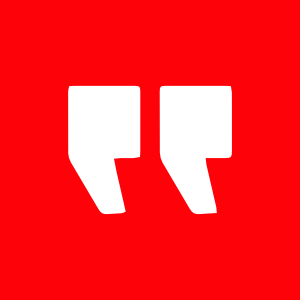 "Upon the implementing our new DEF system to stay compliant with EPA regulations, Powerblanket provided an effective and energy efficient freeze protection system with its DEF tote heater system. We installed the unit and forgot about it, knowing our product is protected. This gives us peace of mind."
Jerri Brumfield
"I had a customer that needed product, and in the oil and gas industry, he needed it yesterday! I contacted Powerblanket, and they responded to my needs with my special custom order quickly and effectively. They designed, manufactured, and shipped my product within 2 days, meeting my customer's deadline and prevent their product from damage and freezing in the cold temperatures. I was impressed with Powerblanket's representatives, as well as their responsiveness and ability to understand my urgent need for the custom blankets."
Guy Blasingame
National Manager, Field Operations, ChemRock/Rapid Drilling
CATALOG
GET THE CATALOG
ADDITIONAL RESOURCES
LEARN MORE HERE
NEED MORE INFORMATION?
phone 833.913.2645
CONTACT US