Concrete Blankets
Powerblanket heated concrete curing blankets offer a manageable and realistic method for curing concrete in cold and adverse weather conditions. Cold weather slows down concrete cure time and can significantly hold up construction projects. Powerblanket cures concrete 2.8 times faster than a typical insulated blanket or tarp and properly maintains moisture throughout the hydrating process. These curing blankets are easily transported and installed and maintain ACI compliance for cold-weather concreting.
Welcome to the insulated concrete blanket that is an ideal solution for maintaining optimum concrete cure time during cold winter conditions. Blankets come in various lengths and sizes, as well as custom options to meet the needs of any project.
Get the Spec Sheet
Concrete Blankets
KNOW WHAT YOU NEED?
Select a product below to get started
Free Shipping for All Online Orders
FEATURES
CONCRETE BLANKETS 2.8X FASTER
Cure concrete 2.8 times faster than conventional insulated blankets
3,925 PSI STRENGTH
Produce cold weather concreting strength of 3,925 psi in 72 hours
MAINTAIN IDEAL TEMPERATURE
Keep bulk materials at safe, workable temperatures wherever you are
MAINTAIN MOISTURE
Produce cold weather concreting strength of 3,925 psi in 72 hours
EASY INSTALLATION
Easily installed and removed and works on both steel and poly drums
ACI COMPLIANCE
Maintain ACI compliance for cold weather concreting
NEED MORE INFORMATION?
CALL US AT 866.913.1431
MASSMAN CONSTRUCTION & POWERBLANKET CONCRETE BLANKETS
While constructing Kansas City's Christopher S. Bond Bridge, Massman Construction encountered a mid-winter dilemma. The support beam beneath the bridge, which formed the bottom of the gap in the precast concrete panels, was constantly exposed to below 0⁰F (-18⁰C). Traditional heating solutions would not work in this case. Massman turned to Powerblanket heavy duty curing blankets for consistent temperature control during the curing process.
Get the Case Study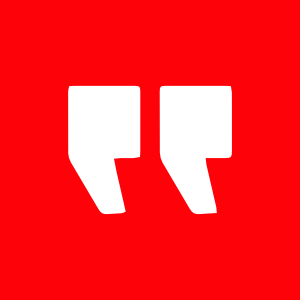 "We didn't have the time to wait out the winter for the temperatures to become more moderate. The Powerblanket concrete heating blankets certainly played an important role in keeping us on schedule and not having to postpone the pour on an important Kansas City bridge."
Dale Helming
Project Manager, Massman Construction
"We gave the engineers at Powerblanket the boundary conditions we had to keep the concrete pour within — at least 46⁰F (8⁰C) at the bottom but no warmer than 82⁰F (28⁰C) at the top. IIt was awfully cold, but the blankets kept the concrete temperatures within spec. We achieved the PSI levels we had targeted, and it was a successful operation."
Dale Helming
Project Manager, Massman Construction
"[Powerblanket] was the best cold-weather concrete heating and curing system we have worked with."
Vern Adkins
Carpenter Foreman, Walsh Construction
CATALOG
GET THE CATALOG
ADDITIONAL RESOURCES
LEARN MORE HERE
NEED MORE INFORMATION?
phone 833.913.2645
CONTACT US