Residential Snow Melting Mats
Interested in avoiding the physical strain of snow shoveling and ice removal around your home? Summerstep residential radiant heat snow melting mats remove snow and ice without using harsh chemicals, and continue to keep the path clear even as snow accumulates. No more back-breaking shoveling, Summerstep will do the job for you. Be sure to place the heated mat before the storm and let it work its magic until there is no more moisture.
Summerstep snow melt products are easy and simple to use. Place your mat where you want to increase safety and eliminate accumulation. Plug it in. Breathe a sigh of relief because that's it! Summerstep manufactures mats for doorways, stairs, and walkways, and offers connectible options that allow you to customize a system for your location. With advanced heating technology, Summerstep works outdoors all season long and melts snow and ice on contact.
Get the Spec Sheet
Residential Snow Melting Mats
KNOW WHAT YOU NEED?
Select a product below to get started
Free Shipping for All Online Orders
FEATURES
NO HARSH CHEMICALS
Environmentally safe snow removal solution
PREVENT INJURY
Protect from slip and fall injuries associated with snow and ice
PRESERVE CONCRETE AND PLANTS
Protect your home from the side effects of deicers and harsh chemicals
SAVES TIME AND EFFORT
No more sweat sessions with the snow shovel
EASILY INSTALLED
Simply put it down and plug it in
NEED MORE INFORMATION?
CALL US AT 866.913.1431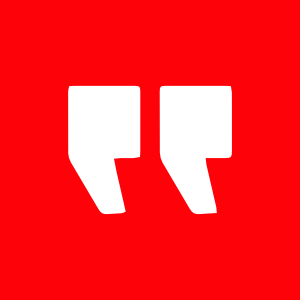 This is my second blanket. Used the first one last year and loved it. My wife and I are 86 and have a ramp that the blanket is on. Works wonderfully in winter AND IN SUMMER WHEN IT RAINS.
Don Matthews
May 08, 2018
These mats are awesome. I received them a couple days ago, just in time for the storm. I have one on my front walkway, leading to the driveway, and the other is in my backyard for my dogs to have a snow-free path out so they can use the potty. The mats are definitely keeping up with the snowfall- the one on my front walkway has even melted about 2-3" around the edges of the mat on the cement. My elderly father comes over frequently, I am not worried about him taking a misstep and slipping now that I have these mats down on the driveway. The dogs seem happy to not have to break trail too.
Morgan
Dec 20, 2017
CATALOG
GET THE CATALOG
ADDITIONAL RESOURCES
LEARN MORE HERE
NEED MORE INFORMATION?
phone 833.913.2645
CONTACT US