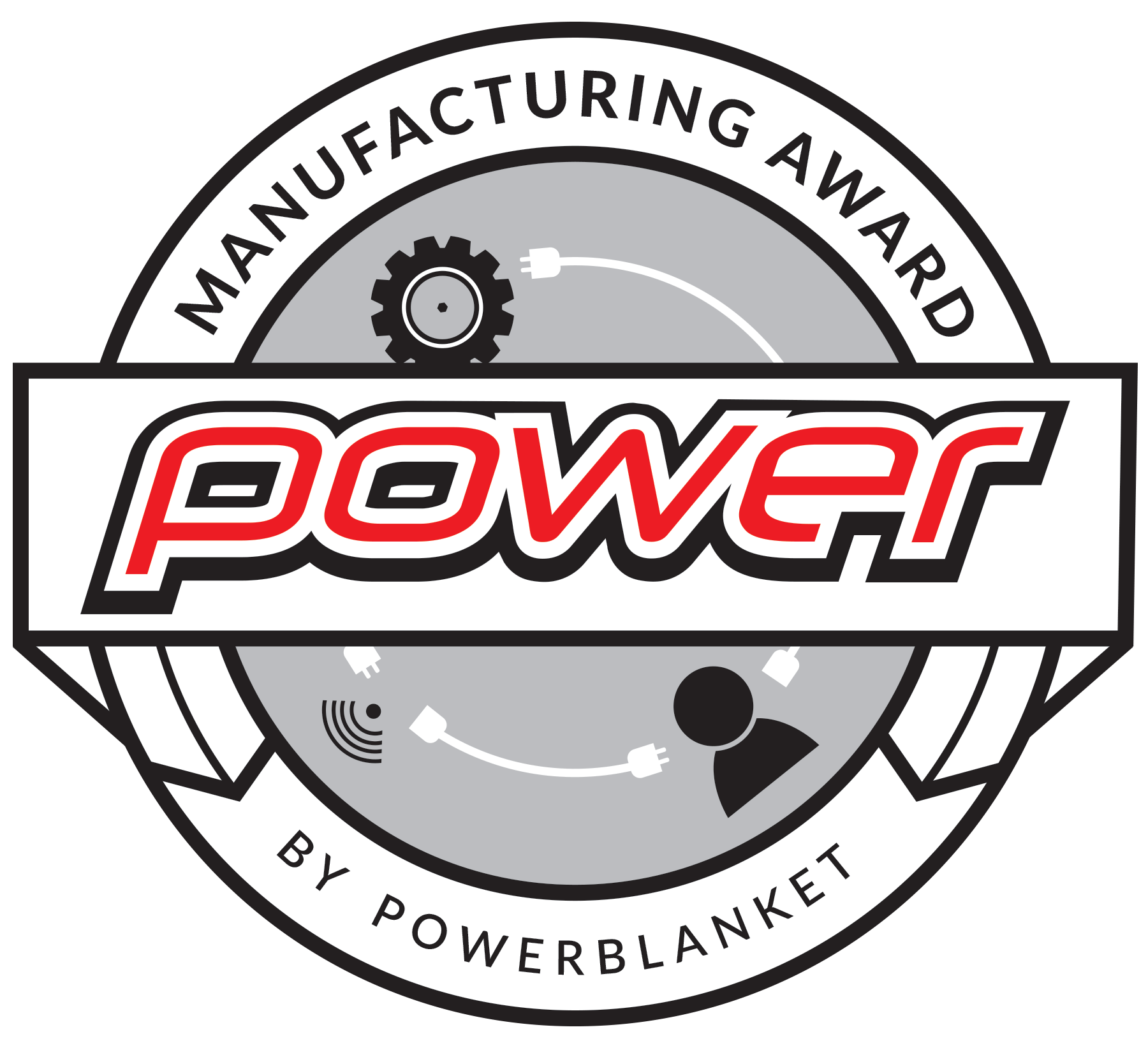 Introducing the first ever Power Manufacturing Award from Powerblanket. Here at Powerblanket, we are passionate about a lot of things, but the one thing we are most passionate about is manufacturing. We love it. And, it just so happens that we are very good at it. After years of hard work, failure, success, and industry recognition, we have learned just how important the manufacturing industry is to not only the economy at all levels, but the quality of everyday life.
With that, we believe that it is important to spread the word about the power of small business, manufacturing, and the dedication that drives this industry that makes the world go 'round. So each month, we will be spotlighting a manufacturer who is mastering the principles and processes that makes manufacturing so great. We encourage everyone to support these businesses that help create jobs, make everyday life just a little better, and inspire future generations to carry on the mantle small business and manufacturing. So for the inaugural Power Manufacturing Award, we'd like to introduce you to Taffy Town.
From Mining to Manufacturing
Taffy Town, formerly Glade Candy Company, started as a means to raise supplemental funds following the birth of  founder James Vernon Glade's second child.  Just a few months from those first candies, James left mining and began delivering candy by bike to several accounts.  Little did he know, the pocket change used to buy the ingredients for some peppermint chews would blossom into a company that is now over 100 years old.
Four generations, two names, and many candies later, Taffy Town has established itself as a premier purveyor of taffy, offering over 70+ different flavors.  
In 2016 Taffy Town was awarded UMA's Manufacturer of the Year award. In this same year the company moved into its new 43,000 square foot facility in West Jordan, UT.  There the company manages around 50 employees and produces over 20,000 pounds of taffy a day. Taffy Town distributes in all 50 states and internationally.  
Traditionally Un-traditional
Taffy Town does not use the traditional taffy-pulling process that some may remember seeing in store windows.  Instead, they use a whipping process and 24 hour-long batch conditioning process to produce a soft texture taffy that melts in your mouth. Their products contain no peanuts and no tree nuts, and they are gluten free and kosher dairy.
Powerblanket is excited to honor Taffy Town as the January 2018 Power Manufacturer.  They are a fantastic example of manufacturing excellence demonstrated throughout their four generations of ownership.
Curious to see how Powerblanket can meet the unique needs of your industry?