Off Season Roofing
Late spring, summer, and early fall are the common seasons for roof construction and repairs. However some clients choose to take advantage of lower prices and embark on roof replacements during the winter. Winter roofing requires extra planning, precautions, and preventative measures to make sure the build is successful.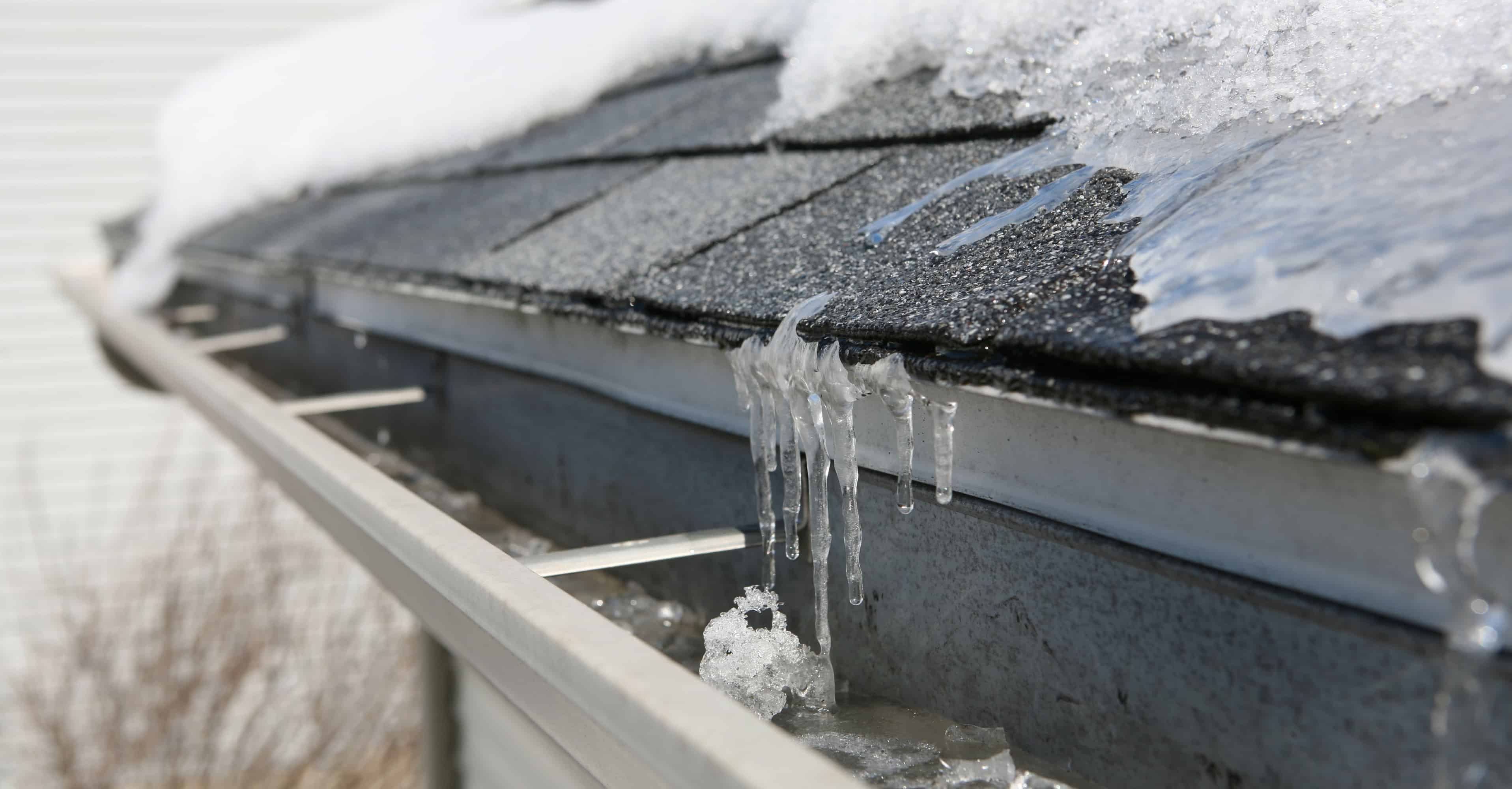 Pros of Winter Roofing
Stop Heat Leaks
For anyone who has ever opened a shockingly huge heating bill, you know how costly heat leaks can be. Heat rises and will escape through any cracks or gaps in your roofing. Repairing these leaks will not only protect you from water damage, but also save you money during the winter.
Less Expensive
Most roofing crews assume that work will slow or stop completely during the winter. As a result, some roofers offer off season prices to keep their crews working during the winter. They also tend to have more open schedules than they do during the warm season, so booking jobs can be more straightforward.
Winter Roofing Precautions
Larger Crews
Timing construction projects during the winter can be tricky. Roofing crews need to work fast to make the most of shorter daylight hours and take advantage of any dry weather spells. Typically, this requires more hands on deck in order to churn out tasks in a matter of hours instead of days.
Ice and Snow Removal
Removing snow and ice from a roof can be a very dangerous endeavor. However sometimes emergency repairs cannot be postponed until spring time. Before any roof inspections can be conducted prior to a roofing job, snow and ice must be removed. Use a professional roof clearing service to ensure it is removed safely. Some ice melt chemicals damage roofing materials, so be sure to use ice removal products that are designed for roofs.
Warm Your Adhesives
Most roofing materials require adhesives that need warm weather (or an artificial heat source) to cure and fasten. During the warmer months, radiation from the sun would soften the adhesive, allowing it to seal the shingles together properly. Colder than 70° F and the glue stays too viscous, leading to weathering and erosion. Installing a roof in the winter, without the proper precautions, will lead it to fail quickly, if not immediately.
When solar radiation is weak, like during winter months, alternative heating sources are needed to keep adhesives warm and workable. Bulk material warmers, bucket warmers, and barrel heating jackets can be applied to adhesive containers to keep their viscosity low and your productivity high.
Bundle Your Shingles
Keeping your shingles bundled and warm protects them up until they are ready to install. Under extreme cold, most materials become brittle and harder to work with. Make sure to follow the manufacturers stacking instructions so they are stored properly to avoid breakage.
Protect Your Tools
As temperatures drop, pressure controlled tools lose functionality.  Nail guns and air compressors cannot achieve the pressure needed to reach velocity.  Storing your hoses and compressors in a warm environment will increase their usability and help you work faster during dry periods. Warm storage also prevents ice from building up inside your hose lines. Switching to a lighter winter grade oil during will also help your compression tools work more efficiently during cold weather.
Watch Your Nails
Under driving nails during the winter can be a real problem. Ice buildup and frozen adhesives can impede proper nail driving. Under-performing compressors also cannot generate the force necessary for nails to penetrate. Warming your tools, shingles, and adhesives will help ensure your nails are properly driven and that the roof is secure.
Be Aware of Warranties
Some roofing materials, have strict temperature requirements when used under cold weather conditions. For example, most asphalt shingle manufacturers require that a specialized adhesive be  applied by hand to each shingle for temperatures below 40° Fahrenheit (4° Celsius). The manufacturer will void any warranty if the specialized adhesive is not used during shingle applications below 40° F. Cold climates not only effect the adhesive, but also cause the actual shingles to become less flexible and are more likely to break if dropped.
EPDM (rubber) membrane roofing is even more sensitive to its environment than asphalt shingles. Like a composition roof, EPDM requires warm temperatures to soften the adhesive needed for curing. Even at high temperatures EPDM can be difficult to work with because it is so thick. As a result, manufacturers recommend it be higher than 45° Fahrenheit (7° Celsius) to install EPDM. When external temperatures fall below this mark, warm storage areas are necessary in order to keep the adhesive pliable until it is used.
THINK INSIDE THE BOX 
Roofing materials come in a wide variety of container shapes and sizes. How do you keep stacks of shingles, and drums, or barrels of adhesive warm all at the same time? Electric pallet warmers can be a very versatile warming option for materials of all shapes and sizes.
Powerblanket Winter Roofing Solutions
Bulk Material Warmers
Powerblanket has a solution for your winter roofing needs. The Powerblanket bulk material warmers will maintain the desired temperature of your shingles and/or adhesive on site, making the winter install much easier. While roofing in winter isn't ideal, Powerblanket makes it much easier than it has been in the past.
These Hot Boxes save you money by keeping your products from freezing without the risk of overheating. Hot boxes are ideal for cold weather storage, freeze protection, transporting, job site heating, remote location use, and winter roofing. Standard Hot Boxes hold product between 100°F and 120°F (38°C and 49°C) and optional adjustable thermostatic controllers allow temperatures to be precisely controlled. The Hot Box pallet warmer can be easily assembled, taken apart, and reassembled. This is useful for contractors that need to easily move the box to different job sites.
Preserve temperature sensitive material.

Assemble quickly and easily.

Heat materials and palletized products: adhesives, shingles, paint, caulk, resins and epoxies, etc.

Access doors on two sides..

Certified to UL and CSA standards.
Bucket and Drum Heaters
For smaller jobs, specially designed bucket and drum heaters can keep individual containers of adhesives warm. They are portable, easy to install and remove and provide direct even heating that eliminates hot and cold spots.
Powerblanket can help you with cold weather construction solutions, and keep your crews on schedule. Contact Powerblanket to find the perfect solution for your winter roofing needs 888.316.6324 or [email protected].
The Powerblanket Hot Box is the perfect solution for your bulk material heating needs.