Industrial Snow Mats
Slips and falls account for over 1 million visits to the hospital per year. When slippery winter weather settles in, protecting your employees and customers from slips and falls should be a high priority. According to the Bureau of Labor Statistics, fractures are the most serious consequences of falls and occur in 5% of fall cases. Slips and falls represent the primary cause of lost days from work, and are the leading cause of workers' compensation claims and occupational injury for people aged 55 years and older.
An effective solution to keeping steps, doorways and walkways safe and ice-free is the Summerstep Snow Melting Mat. Summerstep heated mats are designed to be left outside all winter long, can be custom made to fit any location, and will melt approximately 2 inches of snow per hour while operating. Eliminate time-consuming shoveling and de-icing and prevents slips that could cause serious injury and even a lawsuit. To save time and hassle, and for added peace of mind, consider making Summerstep heated mats a part of your winter safety precautions.
Get the Spec Sheet
Industrial Snow Mats
KNOW WHAT YOU NEED?
Select a product below to get started
Free Shipping for All Online Orders
FEATURES
PROMOTE SAFETY
Keep walkways clear of ice and snow for your safety
INCREASE WINTER EFFICIENCY
Avoid the time consuming activity of snow shoveling
PREVENT INJURY
Protect from slip and fall injuries associated with snow and ice
LOWER LIABILITY
Protect your business, customers, and employees with this safety precaution
EASILY INSTALLED
Simply put it down and plug it in
NEED MORE INFORMATION?
CALL US AT 866.913.1431
SLIP & FALL STATISTICS
Protecting yourself, your family, and your employees from slip and fall accidents is a priority, especially when icy and cold conditions arise. Prevent these incidents by preparing now and by educating those around you about slip and fall safety.
Get the Winter Safety Guide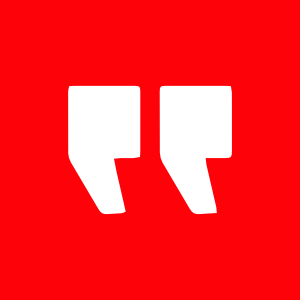 I purchased this large snow melting mat last week due to some early snowfall at my residence in northern Idaho. It'll need an extension cord if you plan on hooking it up inside, so be sure to get one rated for the outdoor cold weather. I'm hooking it to a smart outlet so I can turn it off if it looks like we're having stretches of above-freezing weather. Nice large snow mat that does the job.
Donald Schofield
Sep 27, 2017
This 3' wide x 10' long heated snow melting walkway mat is very useful for those of us in the North-East. We have used path and step heat mats at our mountain top house, rental property, and two business locations, all with very good results. Unfortunately, we received these after the last snow of the year so it is difficult to provide quantitative results but our similar mats have always worked well.
This is really heavy since it is quite long and it really needs to be laid out and secured before the snows start. We set up our mats in the late fall and test them using an IR thermometer. The controller couldn't be easier to use.
We will be using this 10' long mat down our shop's a 12' long handicap accessible ramp, which will leave only a small area to hand clear when it snows.
Highly Recommended!
Charles Hale
Jul 17, 2017
CATALOG
GET THE CATALOG
ADDITIONAL RESOURCES
LEARN MORE HERE
NEED MORE INFORMATION?
phone 833.913.2645
CONTACT US