Need a Propane Tank Size Chart?
Our Remodel Story
We purchased a house in 2015 with the intention of doing a full remodel.  We had never done this before, but armed with ideas and a great contractor, we started on January 4, 2016.  That time of year is an awesome time to remodel because subs are looking for work and the project, if planned well, will move quickly.  That time of year is not-so-awesome if you are living in the remodel, which we were.  The contractors demoed the kitchen on January 4, and I did not have a place to cook again until early March.  I didn't think this would be that big of an obstacle because I am creative, and I had a barbecue–I planned to grill all winter.
Little did I know, propane freezes, and this winter would be one of the coldest on record for Utah.  Needless to say, my winter grilling plan did not work and we ate out a lot.  I wish I had known more about propane and about Powerblanket propane tank heaters.  This knowledge would have saved me a great deal of headache and money.
Propane Tanks Can Freeze
Propane tanks can freeze while in use. The colder it is outside, the lower the pressure will be in your tank; conversely, the higher the temperature, the higher the pressure. Liquid propane volume is directly related to its temperature.  When the ambient temperature is very cold, especially below zero temperatures, there may not be enough pressure in your tank to keep your system/appliance working properly. Gas volume is determined by the number of molecule collisions occurring within the container, and these collisions decrease/increase with the temperature.
Propane Tank Size Chart
Residential and Commercial tanks sizes vary by need and application.  Consult the chart below for the propane tank size you need.
20lb, 12.5×18
30lb, 12.5×24
40lb, 12.5×29
100lb, 14.5×48
420 lb, 30×52
500 gal, sizes vary
1,000 gal, sizes vary
Underground Propane Tanks, sizes vary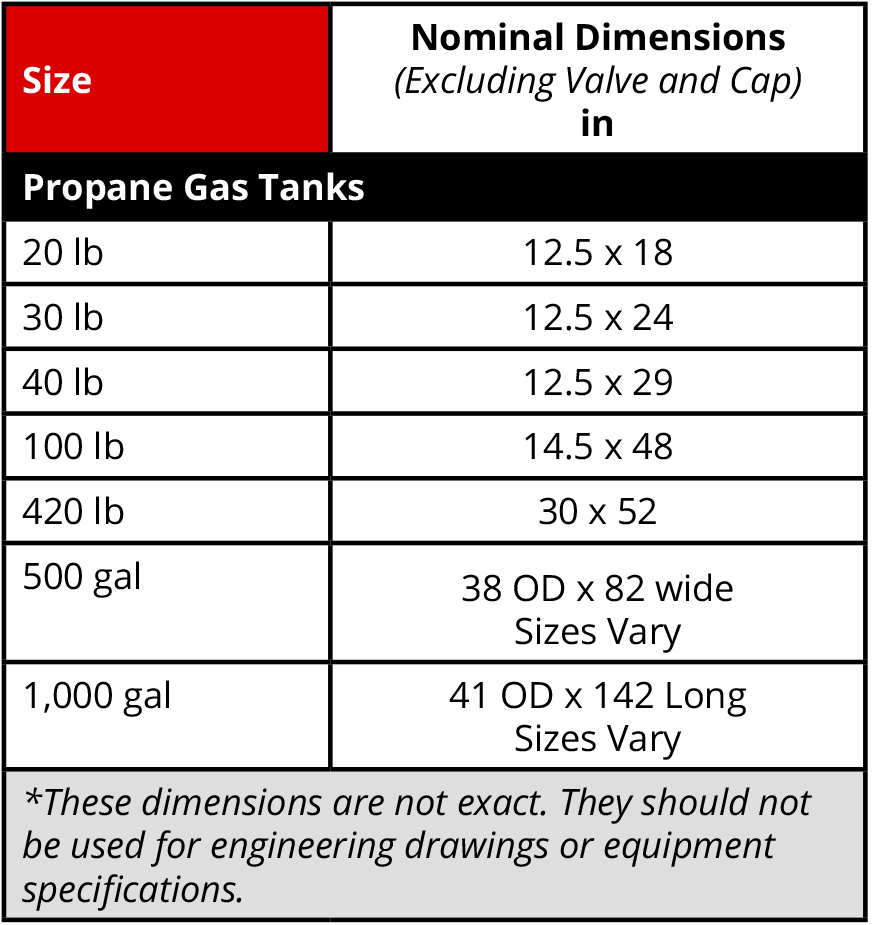 Powerblanket Propane Tank Warmers
Propane tanks supply the best output when warm, whether it is the ambient temperature that is keeping your tank warm, or an external heat source.  Powerblanket gas cylinder heaters afford you increased propane flow and insulation. Powerblanket gas cylinder heaters will improve propane tank efficiency. Increase your gas mileage with Powerblanket.  Powerblanket propane tank heaters heat the entire tank by blanketing it in warmth. Our superior heating solution increases propane tank efficiency and reduces costs by optimizing temperatures. To learn more about gas delivery systems, click here.
Save money by optimizing gas and material usage

Eliminate unnecessary tank refills because of cold weather

Insulated full-wrap design
Keep your propane tanks at the perfect pressure with Powerblanket.